Dr. Dorothy Kelly, University of Granada, Spain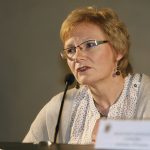 Dorothy Kelly is a professor of Translation at the University of Granada (Spain), where she is also Vice Rector for International Relations and Development Cooperation. She obtained her B.A. in Translating and Interpreting at Heriot-Watt University, Edinburgh (Scotland), and her doctoral degree from the University of Granada. Her main research interests are translator training, directionality in translation and intercultural competence, interests she has combined over the years with intense international activity, coordinating international mobility and joint degree programmes, as well as studies into the impact of mobility on intercultural competence and the learning environment. She is founding editor of the Interpreter and Translator Trainer, the only indexed journal devoted specifically to translator education, and consultant editor of the Translation Practices Explained series. She was a member of the European Master's in Translation Expert Group appointed by the Directorate General for Translation at the European Commission. As Vice Rector she was a member of Spain's national Bologna Experts Team until 2013, and is currently the Chair of the Executive Board of the Coimbra Group of Universities.
Dr. Kaisa Koskinen, University of Tampere, Finland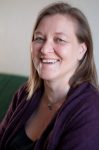 Kaisa Koskinen is professor of Translation Studies at the University of Tampere. She is the author of Beyond Ambivalence. Postmodernity and the Ethics of Translation (2000, PhD) and Translating Institutions. An Ethnographic Study of EU Translation (St. Jerome 2008) and the co-editor (with Tuija Kinnunen) of Translators' Agency (2010). Her current research interests include usability and translation, translation and affect, literary retranslations in Finland, and the city of Tampere as a translational space.
Dr. Nike K. Pokorn, University of Ljubljana, Slovenia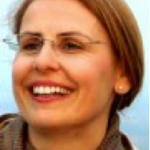 Professor Pokorn's research interests include translation theory, translation studies, translation and censorship, directionality in translation and translation history. She is the author of Challenging the Traditional Axioms: Translation into a non-mother tongue, (Amsterdam and Philadelphia 2005) and Post-socialist translation practices: ideological struggle in children's literature (Amsterdam and Philadelphia 2012). She is also editor of Why Translation Studies Matters with Daniel Gile and Gyde Hansen (Amsterdam and Philadelpia 2010). Forthcoming articles are on self-censorship in the Communist period and healthcare interpreting.
Dr. Outi Paloposki, Turku University, Finland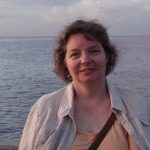 Outi Paloposki is Professor of English Translation at the University of Turku (Finland), School of Languages and Translation Studies. Her PhD thesis (2002) focused on the history of translations in Finland in the early 19th century from the point of view of variation. She has since written on translators' agency and paratexts, on translation reviews, on retranslations, and on the linguistic profiles and role of translations in the changing cultural scene of Finland during the late 19th century and early 20th century. Paloposki was one of the editors of the Finnish-language two volume history of translations into Finnish (2007) and of the history of non-fiction translations into Finnish (2013). Methodology in Translation Studies, especially historical studies, figures as one of her teaching priorities.
Dr. Şehnaz Tahir Gürçağlar
Şehnaz Tahir Gürçağlar is Professor of Translation Studies at the Department of Translation and Interpreting Studies at Boğaziçi University, Istanbul. She holds a PhD in Translation Studies (Boğaziçi University) and an MA in Media Studies (Oslo University). Her research interests are translation history and historiography, translation sociology, retranslation, periodical studies and reception studies. She currently works on the methodological relevance of periodicals for research on translation history. She is the author of The Politics and Poetics of Translation in Turkey, 1923-1960 (Rodopi 2008) and co-editor of Tradition, Tension and Translation in Turkey  (John Benjamins 2015). Tahir Gürçağlar is an ARTIS associate, a member of the IATIS Executive Council and a founding member of the Cunda International Workshop for Translators of Turkish Literature.